MAXIMUM Education announces the release of a free mobile app to prepare for EGE
30.09.2019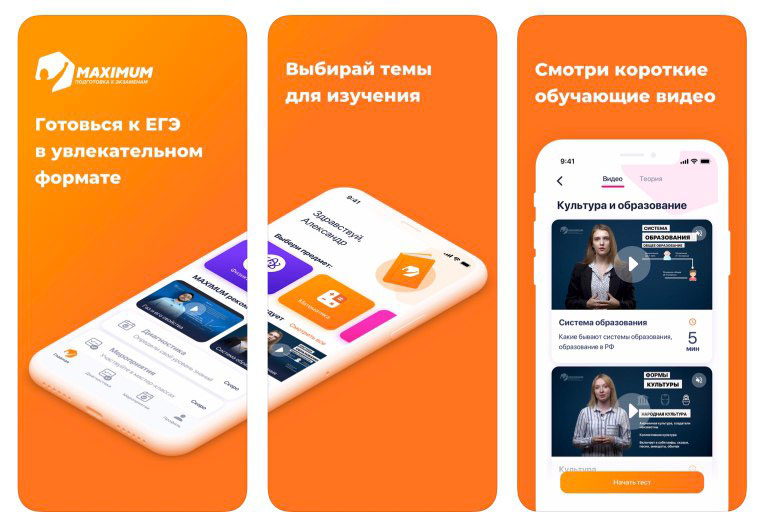 Education company MAXIMUM Education presented an interactive textbook - "MAXIMUM exam 2020". The app is available for iOS and Android mobile devices.
The launch of the application was a logical continuation of the company's product line. The idea of creating a mobile textbook on the exam appeared through years of experience of working with adolescents. Modern children are mobile first. It is natural for them to consume any content from a mobile device, regardless of the time and place where they are. The purpose of the launch of the new application is to give the opportunity to train complex topics and prepare for exams in the most familiar environment.
The application allows users to prepare to EGE on three subjects: mathematics, physics, social studies. Each subject contains a video explaining the most complicated topics, only the necessary theory and relevant tasks that allow to consolidate the material covered.